Italian Artisan producers are renowned for their sheer passion of their product. Tradition and accuracy have been handed down and is evident in their every product we select.
Our chosen producers share our dedication to tradition and service recognizing the importance of food safety and quality. All products are controlled throughout the production process with extremely high quality ingredients chosen in order to offer a true taste of Italy. Recipes are created in order to maintain original flavours combined with modern taste.
Food for Italians is a reason of pride and these producers are the true heart of Italian Food.

From the richness of the land to the joy of the table – passion and tradition are their key!
Pepper-box Bringing Producers and Buyers together!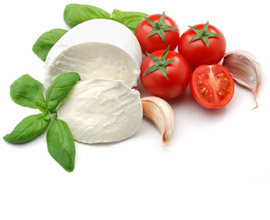 We take pride in assisting the true "Made in Italy" food producers reach their international goals.
Do you have a product or range that you wish to tell international consumers about? Do you have difficulty dealing with potential international clients due to the language barrier? Would you like to market and trade in international markets but do not have the contacts or staff?
We will assist you in your search for new clients in International markets. We will advise you on market potential and channels to contact, we can also source and contact important Buyers for you. Often important potential business opportunities fail as producers or buyers are blocked by the language barrier. We will overcome this for you by acting on your behalf ensuring that yours and your potential client's needs are catered for entirely.
Please contact us to discuss your needs or ambitions in this area.
Advantages of service:
1. Save you time by identifying and indicating the correct channels to approach;
2. Search and contact International Buyers;
3. Advise on international marketing and promotion;
4. Translation of product and corporate material (technical sheets, labels, brochure, contracts...);
5. Eliminate language obstacles by acting on your and behalf as a language intermediary;
6. Guarantee excellent service.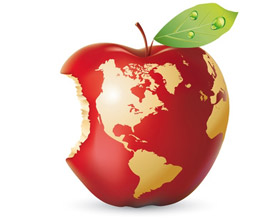 Are you looking for Quality Italian products? Are you time short?
We will assist you in your initial search for a specific Italian product and send you full details of our trusted producers and their range of products, together with any further documentation you may require. We will put you directly in contact with high quality Italian producers and can, upon your request, act as your language intermediary following up on all your requirements.
We are both British and Italian in origin and offer you the guarantee of rapidly finding the right product and follow up service in both languages. Our service has no cost to the Buyer, leaving you with more time and free of worry.
We guarantee high quality products, quality assurance, traditional recipes and excellent service.
Advantages of service:
1. Save you time by sourcing producers and filtering less interesting options;
2. Direct you to premium Artisan suppliers;
3. Assure high quality ingredients and food safety;
4. Eliminate language obstacles by acting on your and/or the producer's behalf;
5. Guarantee quality products and excellent service;
6. Aid, through highly reputable partners, logistic and shipping services;
7. Free of charge service to Buyers.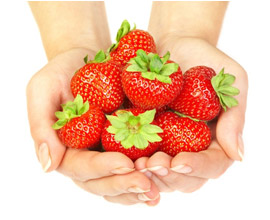 Are you looking for a specific product?
Our continuous research for new Italian producers has led to an extensive product range (not limited to the products visible on our website). Should you have a specific requirement, please do not hesitate to contact us and we will assist you in sourcing the right producer, product and service.
Advantages of service:
1. Save you time by eliminating less attractive options;
2. Consult our list of contact and producers throughout the territory;
3. Direct you only to quality producers for samples and information;
4. Eliminate language obstacles by acting on your and behalf;
5. Guarantee excellent service;
6. Free of charge to Buyers.